How does the cross-border e-commerce platform Etsy work?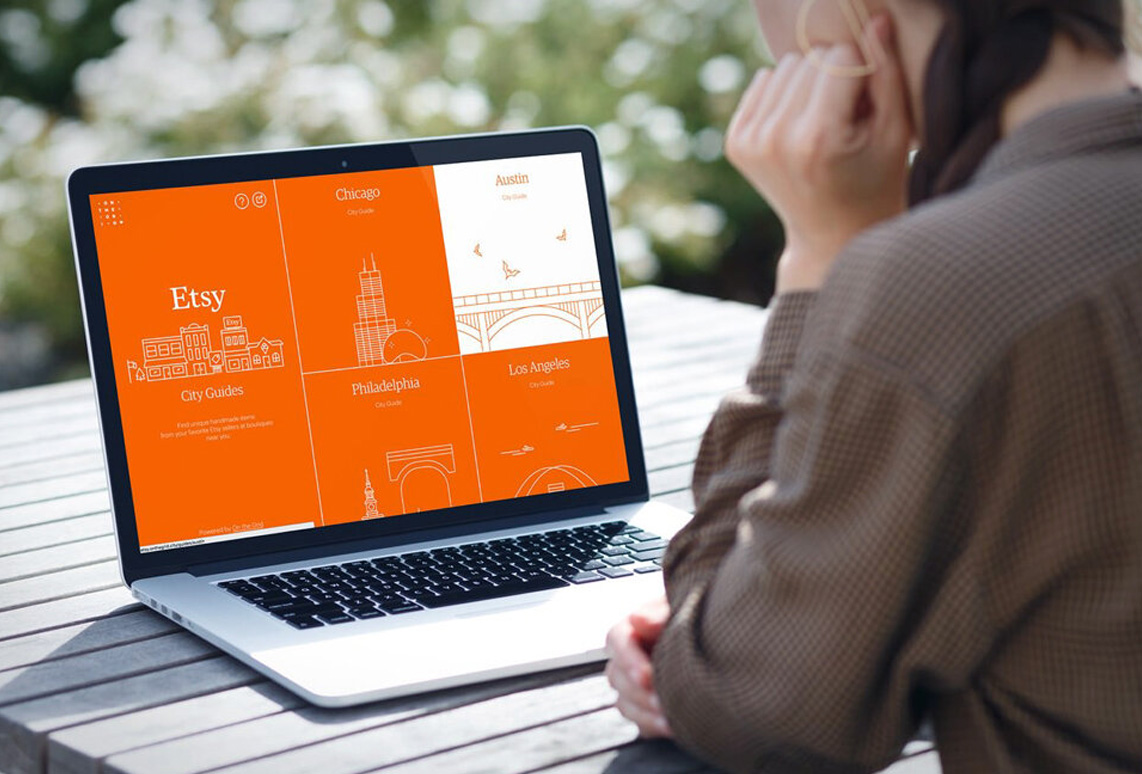 Etsy is a US-based handcraft website
Etsy is an American website that sells handmade crafts online. The website gathers a large number of influential and appealing handcrafted designers. On Etsy, people can set up shop and sell their own handicrafts, similar to eBay and China's Taobao.
Etsy revenue grew 23% in Q2 2021, compared to 13% growth in gross merchandise sales
Consolidated GMS was $3.0 billion, up 13.1% year over year; Etsy marketplace GMS was $2.8 billion. 14.2% increase year-on-year
GMS per active buyer on the Etsy marketplace increased 22% year over year on a trailing 12-month basis
Consolidated revenue was $528.9 million, up 23.4% from the second quarter of 2020, and adoption was 17.4%
GMS per active buyer on the Etsy marketplace increased 22% year over year on a trailing 12-month basis
Community Driven Fashion Ecosystem
Etsy website is not as well-known as Taobao, eBay and other mainstream e-commerce websites, but it provides extraordinary network services for everyone with its unique business perspective and various profit models. Unlike other large e-commerce platforms, Etsy is not just an e-commerce sales platform. At the same time, it provides interactive functions such as forums, public chat rooms, discussion groups, blogs, etc. It is an online communication community for handicraft enthusiasts. Its mission is to build a "community-driven fashion ecosystem" that is kinder to the planet and kinder to people.
Unique "original, handmade" platform selling point
Etsy offers everything from apparel, jewelry, toys, photography, homewares, and more. These products have a common premise: original, handmade. Therefore, Etsy gathers not ordinary people, but a large number of extremely creative craftsmen and talented designers. They not only create their own brands on the Internet, open stores to sell homemade handicrafts, but also participate in online community exchanges and online communication. Get together and go to an Etsy-sponsored craft fair or exhibition. Therefore, the value of Etsy to sellers can no longer be measured only by money, it is more of a connection to the group of industrialists. Its mission is to connect buyers and sellers so they can complete online transactions. Build a new economy by buying and selling marketplaces and giving users some better options.
winners in a pandemic
In 2008, more than 3 million customers from 150 countries purchased approximately $87.5 million in merchandise on Etsy. In 2009, Etsy sold more than 100 million items. A set of data fully shows that in this era of chain stores and retail centers, there is still a huge market for unique handmade products. In the next few years, the retro, handmade and original clothing market will usher in explosive prosperity.