Can the cloud warehouse storage service be used for crowdfunding orders?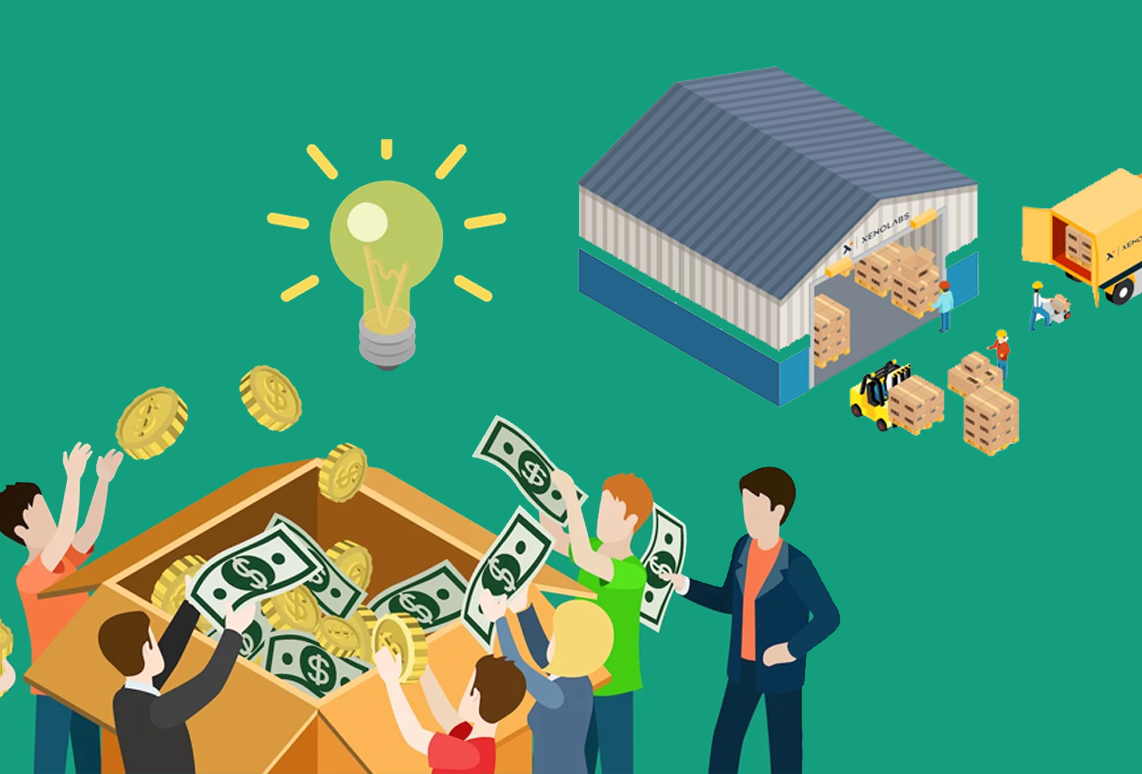 Rather than raising large amounts of money from a single source (such as angel investors or banks), crowdfunding raises small amounts of money from large numbers of people who want projects to succeed, usually in exchange for a direct return.
The concept of achieving fundraising goals through crowdfunding is not new, but over the past decade or so, online platforms like Kickstarter, Indiegogo, GoFundMe, and Crowdfunder have made the process of doing fundraising online for businesses, products, or charities easy.
Most crowdfunding platforms require you to set a financial goal for the event, and a time frame to achieve that goal, usually between 30 and 90 days. Some sites will let you keep all the money raised during the crowdfunding period, whether you reach your goals or not. Other sites, such as Kickstarter, use an all-or-nothing model, and the funds are returned to your supporters if your crowdfunding campaign fails.
If the crowdfunding campaign is successful, you will be able to transit to a sustainable business by leveraging the audience accumulated by crowdfunding.
How to send product orders after the success of crowdfunding may not be easy for the sponsors of crowdfunding. Most crowdfunding sponsors will choose professional and reliable third-party crowdfunding order fulfillment service providers to complete them.
Here provide the following TakeSendShip options for crowdfunding orders.
Cloud warehouse goods storage agent delivery designated logistics service provider solution:
This plan fundamentally solves the management difficulties of cross-border e-commerce sellers' self-building and high cost while meeting its online sales platform to buyers promised logistics channel choice. It is currently a relatively mature choice for cross-border sellers or businesses.
Cloud warehouse goods storage forwarding TakeSendShip Recommended preferred logistics solution:
On the basis of scheme A, this scheme largely provides the best logistics choice for cross-border e-commerce sellers according to the category characteristics of goods. In terms of cost and transportation time, it is predicted based on more than 10 years of logistics experience of TakeSendShip, which is the most selected scheme for cooperative cross-border e-commerce sellers or companies.
Cloud warehouse goods storage forwarding TakeSendShip preferred logistics value-added services comprehensive solution
Based on A B solutions to provide more comprehensive and flexible value-added service solution:
Value-added service packages are not limited to: design of customized product logo, customized special product packaging box, inspection and quality inspection of goods to warehouse, classification and post SKU bar code labels according to cloud instructions, return and exchange of residual products, fine calculation and preferred logistics, independent storage space and other services. The service type of this scheme is still being continuously updated, and it is the ultimate service solution for cross-border cloud warehouse.