Spain special line of Shenzhen cross-border cloud warehouse storage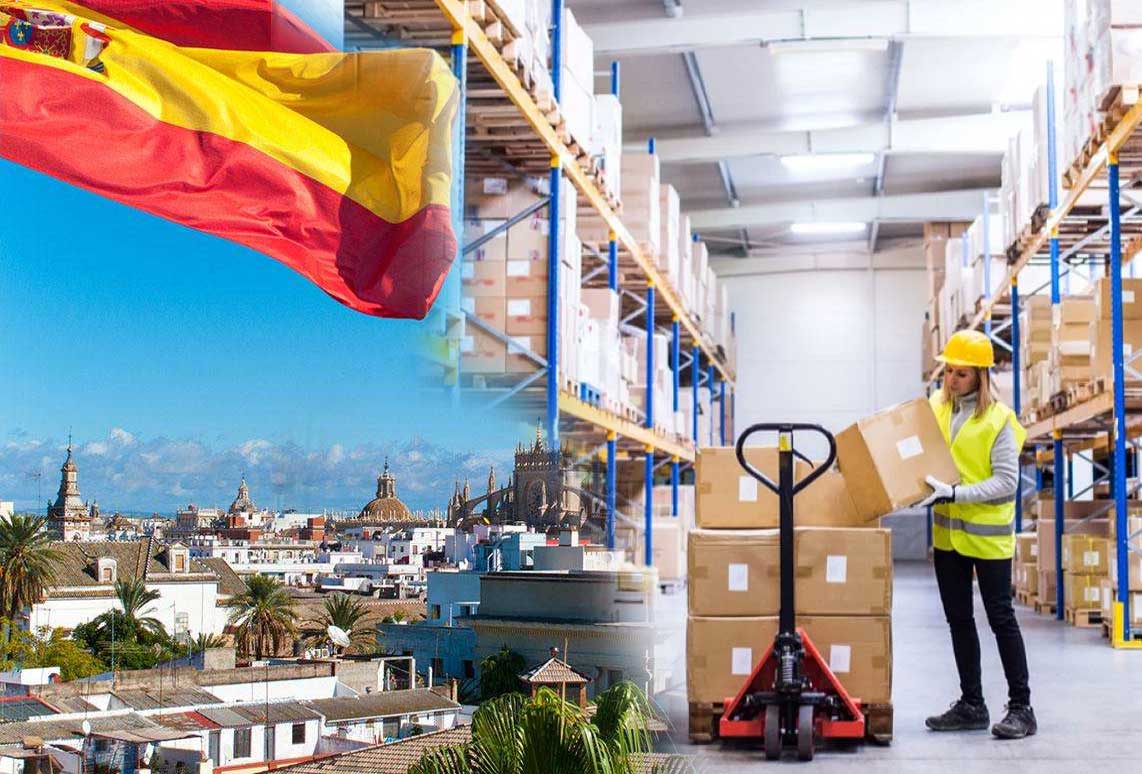 TakeSendShip specializes in providing high-quality, affordable, efficient and stable international express delivery services for Chinese cross-border e-commerce export companies foreign traders and individual dropshipping sellers. Its businesses mainly cover the international commercial express, international EMS, postal international small package, postal international large package, international Epacket, international special line, overseas warehouse / amazon FBA head double clearance package delivery, etc. With various mainstream international express delivery channels, it can fully meet the logistic demands of cross-border e-commerce sellers for general goods, electronic products, pure battery products, cosmetics, food, documents, books and other goods.
TakeSendShip provides cross-border e-commerce cloud warehouse storage services for cross-border e-commerce sellers across the country, which can provide free storage service, free shelf service, one package delivery service, TakeSendShip preferred logistics and other services.
For the Spanish special line, TakeSendShip integrates quality air transport resources, customs clearance company and Spanish head express company. After the commercial customs clearance, the end is taken by the Spanish post or DPD express delivery of high quality international logistics double clearance line. The package is in customs clearance from the Netherlands or direct flight to Madrid. The customs clearance is fast, and one order is performed to the end. It can deliver general goods, built-in, supporting batteries, cosmetics, kitchen knives and other goods.
Meanwhile, it can meet the logistics needs of cross-border Dropshipping, Amazon, AliExpress, eBay, Ali International station, shopify, wix, etsy independent stations and other B2C cross-border e-commerce sellers, self-built station / independent station sellers and foreign traders shipped in Spain.
The Spanish special line channel maintains the price always with the market advantage, and super high cost performance.
Fast timeliness
After the delivery of TakeSendShip is delivered, a tracking number is then generated, and can be directly forecast on the day of delivery, requiring an average of 4-12 days to complete the delivery.
Full information
The tracking number provided by TakeSendShip is both the final number and the only cargo tracking number. It really achieves following the order to the end and tracking all through. You can inquire at 17track besides the official websites of Spanish Post and TakeSendShip.
Security and stability
Through the big data analysis, the Spanish special line reaches a proper delivery rate of 99%, and can stably deliver general goods, internal electricity / supporting electricity, cosmetics, kitchen knives, etc.
Easy customs clearance
Using the most practical DDP mode of customs clearance not only allows fast speed, but also develops strong customs clearance ability.
Spanish Special Line Transportation Process:
The first day
Complete the centralized packing process of receiving goods in TakeSendShip warehouse, and generate the tracking order number.
The next day
TakeSendShip crosses the port to Hong Kong through Sino-Hong Kong transport vehicles and delivers goods to Hong Kong Airlines to arrange flights for air transport.
The third day
Cargo is loaded to a direct flight to Madrid or the Netherlands according to the arrangement of the airline company.
The fourth day
After cross-border goods arrive in Spain, they will go through routine customs inspection and be handed over to CTT EXPRESS for final local delivery service after customs clearance.