Is the cross-border cloud warehouse storage available for the European special line?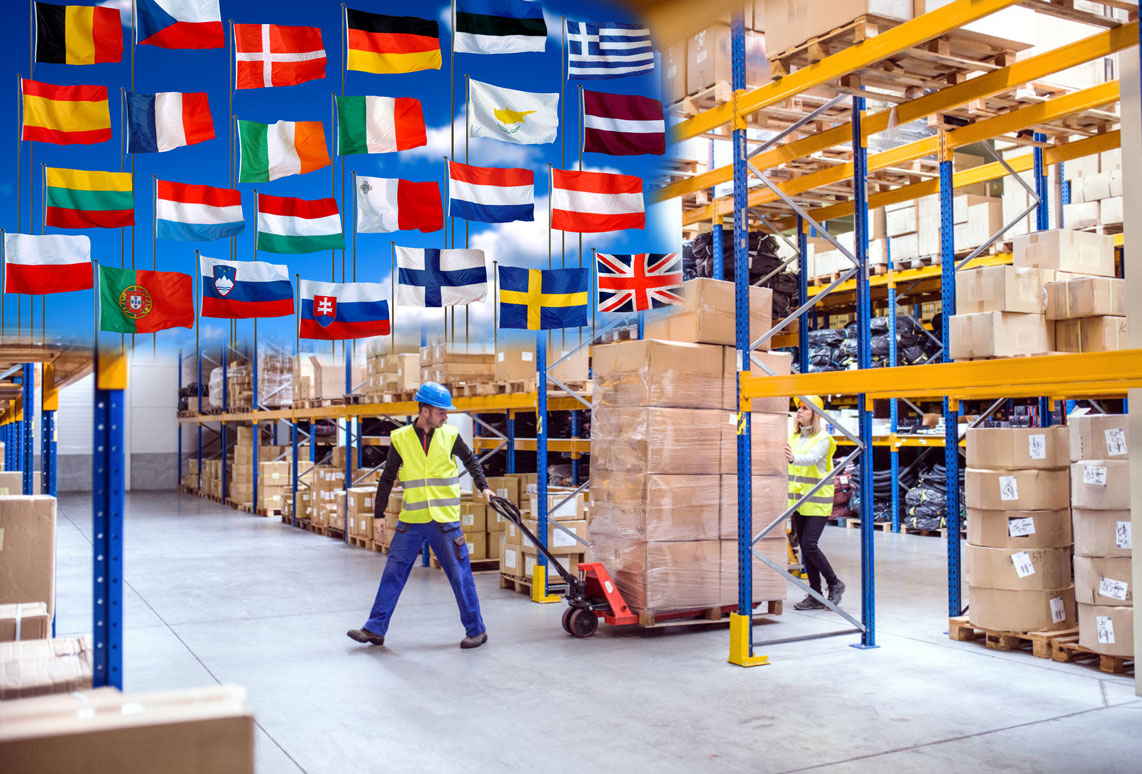 In order to meet the development needs of global cooperation cross-border e-commerce sellers and dropshipping operators, TakeSendShip Warehouse provides customized value-added services such as free 60-day cloud warehouse storage. It has launched a European special air line to various European countries.
Its European Special Line has the following advantages:
Low rates
The price of cross-border collection to Europe is lower than that of UPS, DHL, FEDEX and other international express delivery.
High effectiveness
Cargoes are first transferred directly through Hong Kong International Airport to Amsterdam, the Netherlands. After arriving the transfer place, European trucks are used. The EU system and mutual recognition system of Qingdao University make the transport of goods less delayed and faster.
Fewer limitations
The European special line can undertake general goods, personal goods, clothes, shoes, as well as the matching battery of electronic products, cosmetics, kitchen knives and other goods.
Strong customs clearance
For commercial customs clearance in the Netherlands, it has adopted the DDPIOSS mode, that is, the delivery after tax payment, to avoid the delay in customs clearance caused by VAT and customs duties abroad. The VAT DUTY fee is prepaid without secondary customs clearance.
Volume advantage
With unique selling coefficient calculation and the volume weight divided by 18000, lightgoods are extremely advantageous. It is especially suitable for light weight, large bulk cargo transportation.
Security and stability
Its comprehensive data shows that the successful investment rate is as high as 99%, and the European special line is stable for a long time. Head range quality aviation resources terminal quality delivery provider VAT
Complete insurance
It provides the European special line users with a more complete protection of insurance value-added services, fully providing full insurance protection services of full loss compensation, goods damage compensation, delay compensation.
The operation process of European Special Line Transportation:
The first day: complete the sorting, packaging, packing reinforcement, post the sheet, and send the goods on the day of receiving goods.
The second day: deliver the goods to the Sino-Hong Kong Transport Port vehicles to the Hong Kong Airport, and transfer them to the Hong Kong Airlines Department to arrange flights for cross-border cargo transport.
Day 3: Directly fly from Hong Kong Airport to the Netherlands. It takes 13 hours and there is no intermediate link, maximizing the speed.
The fourth to seven days: after the goods arrive in the Netherlands, first pass through the customs inspection, and then there will be a customs clearance process. After the express customs clearance, the goods will be delivered to the European carrier express processing center for delivery.
Effectiveness of some countries of the European special line:
United Kingdom: 7-10 days
Germany: 6-10 days
Spain: 7-10 days
Italy: 7-10 days
The Netherlands: 6-10 days
Belgium: 5-10 days